BeyondEDM.com is back after a little adventure with gang of rouge Eastern European hackers….allegedly….and it's time to review the new track Opa-Locka by Manuel De La Mare and Luigi Rocca coming out on Toolroom Records. Here is a trailer with all the incredible electronic dance music artists
that Toolroom has lined up for this release.
This new track can be found on Toolroom Miami 2012, a compilation of tracks leading up to this years Winter Music Conference. You can catch Manuel De La Mare playing in Miami at the Welcome to Miami 5 Year Anniversary event, along with LA RIOTS.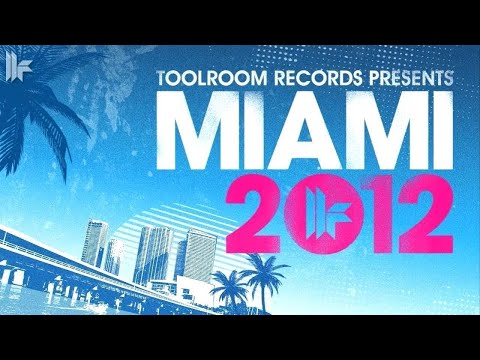 Opa-Locka is a perfect track to get you in the South Beach state of mind. Its a bouncy, breezy house track with a powerful bass line and some soulful female vocals scattered across the top and in the breakdown. Check it out below on the Soundcloud Player, and head on over to your favorite music buying site to pick it up for your collection. It will be available starting Feb. 26, 2012.
Press Release from 303 Lovers:
Artists: Luigi Rocca, Manuel De La Mare
Track Name: Opa-Locka
Release Name: Toolroom Miami 2012
Label: Toolroom Records
Release date: 26th Feb 2012
Short description:
Tune in for the newest stuff from the great Italian duo – Luigi Rocca & Manuel De La Mare. They are going to present an outstanding dancy piece of Tech-House named Opa Locka which will make your body accord to the rhythm of Music. Opa Locka is going to be yours on the 26th of February on Toolroom Records.
Follow Luigi Rocca:
www.facebook.com/luigi.rocca.dj
www.twitter.com/luigirocca
www.soundcloud.com/luigirocca
Find Manuel De La Mare here:
http://www.manueldelamare.com/
www.twitter.com/manueldelamare
www.facebook.com/manueldelamareofficial
www.soundcloud.com/manueldelamare
BeyondEDM.com is is not only a retrospective, but a new source for dance music information, underground electronic dance music, entertainment and a gathering place for electronic dance music fans. We will be featuring exclusive new electronic dance music podcasts from international and local EDM DJ's, and some old favorites as well. Our forum will be a place for you to discuss music, art, philosophy, gadgets and anything else that moves you in this world.
You can follow BeyondEDM on Twitter, check out our soon to be released Youtube channel, or the Hypersonic Youtube channel with videos of electronic dance music DJ's and Events. Find BeyondEDM on Facebook and give us a shout, we don't bite.