The Beyond podcast kicks off with a bang with a scorching new mix from Sunshine Jones. This man was Dub before Dub was Dub….as one half of the duo Dubtribe, he created some of the most memorable house music anthems of the last decade. Songs that were driven by the bassline and infused with the spirit of Dub reggae. Now as a solo artist, he continues to advance the sound of bass-fueled house music with releases on his Treehouse Muzique label. Playing live for his Sunday Soul show on 90hz.org, he brings the San Francisco house sound to EDM lovers worldwide, so you may get a preview of what's in store for this night.
Podcast Info
Location:San Francisco, CA
Website:Treehouse Muzique
Format:audio_mp3
Duration:02:35:27
Size:142.49 MB
Tracklist
1. Sunday Soul – Program ID
2. Balkan Lowrider Anthem – Alaska in Winter
* Intro
3. Still Frame – Lusine remix – Lusine
* now that I know
4. Places – Space System
* i see you falling
5. Don't Turn Away (From My Love) – Lovelock
6. You Fill Me – Milosh
* the myth of fists
7. Who You Are – Junior Boys Remix – Zwicker
8. Who You Are – feat. Heidi Happy – Zwicker
9. Lusine – Two Dots – Nic Fanciulli Remix – Lusine
10. Synchronize – Discodeine
11. Eye 2 Eye – Sunshine Jones Remix – Jaswho?
12. Oslo – Eli Escobar
13. 5 O'Clock In The Morning – C.O.M.B.I. Edit – Village People
14. Slippery People – The Staple Singers
15. I'm your boogie man – Moplen edit – KC
16. Ringtone Sonata – Alan 1
17. Soul Touching – Sunshine Jones Remix – Statedlife
* a dedication for the year ahead
* opening slowly like a flower
18. Hubabuba – Sunshine Jones Vox Sample Remix – Dana Bergquist
19. Fill Up My Heart – Sunshine Jones
20. We Are What We Are – Sunshine Jones
21. Blackjoy – La Stache – Moustache
* I am…
22. Fences – Dana & Peder G's Acidic Disco Twist – Phoenix
23. Fragment – Galaxy
* i do, it's true
24. Longtime – Sunshine's Dub Mix – Jaswho?
* opening my heart to the space between
25. Across The Sea – J. Axel
* my own heart in the warm light
26. Sunday Soul – Program ID
27. Don't You Know – Jan Hammer Group
28. Sunday Soul – Program ID
More Info
Sunshine Jones lives in San Francisco, California where he performs a live/DJ Set every sunday on 90hz.org called Sunday Soul, and produces house music for King Street Sounds, Nite Grooves, his own Treehouse Muzique label.
Sunshine Jones is an electronic musician, graphic designer, and loving father who lives in a treehouse at the heart of San Francisco.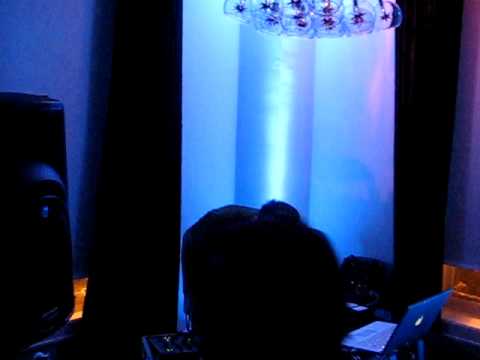 North American Tour Dates
February 11th 2011 – Planet Dub @ Southland Ballroom, Raleigh NC
February 26th – Denver CO – Dubtribe
March 5th 2011 – Seattle, WA
March 19th 2011 – Atlanta, GA
March 31st 2011 – Baltimore, MD – Dubtribe
April 1st 2011 – old school night – Washington DC